Into the history and running of Guilds of Gods
Today, we interviewed Jaeger and Carson, the guys behind Guilds of Gods.
Who are you guys?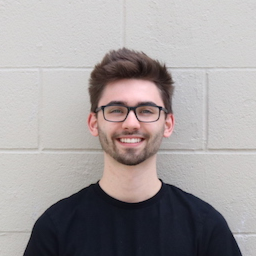 My name is Jaegar, ever since I was a young kid I always loved games and the concept of creating games. I used to create platformer and racing games on a piece of paper and draw my character as a trail.
As soon as I was able to find a platform for creating games which I could understand; I was enthralled. I used to make tycoon and platformer games in Game Maker Studio when it was in its early days.
My passion continued and I went to school for software development where I met Carson. Focussed on game design through school, Carson and I made several games and projects together; from a 3d mech fighter, to multiplayer shooters, and more.
I've always loved RTS games like Age of Empires, and various business/tycoon games.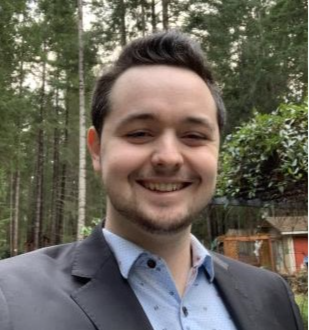 And I'm Carson, and I am a game-loving indie developer! Like Jaegar, I also started making games at a young age. I have made small games on various platforms using tools such as Game Maker Studio and RPG Maker.
There are a couple of games that have stuck with me from my adolescence into adulthood:
Stronghold Crusaders fostered my love for RTS games and taught me that in everything, there is a strategy for success. Mario Kart and Mario Party were usually played in a social setting- they taught me just how fun it can be to play games with friends and they also brought out a competitive side in me. League of Legends impacted me on a personal level by teaching me the value of persistence, practice, and bouncing back from tough losses.
As I have grown, I've learned to appreciate a new aspect of gaming: the calmness it can bring me. Of late, Stardew Valley has become one of my favourite RPGs. It is so satisfying to watch my farm grow while also taking on small, yet entertaining adventures.
Is that the whole team?
We are a small team primarily composed of the two developers, Jaeger and Carson, as well as the artist Tyler. Jaeger and Carson are both co-founders of the company and core developers on Guilds of Gods.
Both of us wear many hats on the development side. If a feature needs to be added or a bug needs fixing, you do it. That said, we each have our specialties.
Jaegar is the first developer and created the core engine of the game itself. He actively adds new systems to the game and also creates new content using these systems.
Carson creates content in the game, as well as works on map design and character design (both as a model builder and developer) and hosts the weekly Sunday Development Streams on Twitch.
The vast majority of the game development and all of our operations have been done by the Guilds of Gods team. The only thing that has been outsourced is the game's music track and sound effects. Originally both Jaegar and Carson did art for the game rather than outsource it, however recently Tyler joined the team and redid much of the art and more.
You could say part of the early game art was outsourced to volunteers. The game's player base has always been filled with amazing players who want to see the game thrive. Most of that art has since been replaced.
Starting young
We both have created games since they were kids, starting with the tool Game Maker. Carson entered a few games into Game Maker competitions, while Jaegar won a scholarship for his game Soup or Cat.
We attended university for computer science, where we met in first year. There we both got minors in Games Development and Internetworking. We joined a few game jams and made a few games in our spare time.
Before starting Guilds of Gods, we had created at least 10 games together.
And then there was Guilds of Gods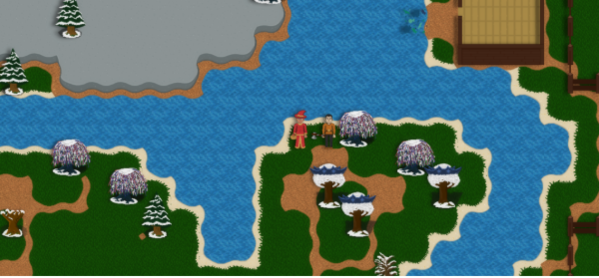 In 2017, Jaeger and Carson wrote a game design document for the game "Kingdom of Eloria". This document was the original blueprint for what is now Guilds of Gods, however Guilds of Gods has grown into its own being.
The technical side of the design focused around the concept of "Seed", a game engine and blockchain-based networking system that would power the game.
Jaegar went on to create Guilds of Gods pre-alpha and the Seed Game Engine, a custom JavaScript game engine on which Guilds of Gods was built. Carson went on to create the Seed networking system that was intended to be an alternative for Kingdom of Eloria servers, a dynamically scaling network.
In 2018, Carson joined Jaegar and began working on Guilds of Gods. Although Seed was a fantastic research opportunity, the two wanted to make Guilds of Gods the best game it could be. Seed was replaced with a rendering engine and proper servers, the game got a large rebalance and then the accounts were reset for the last time. The game entered public alpha.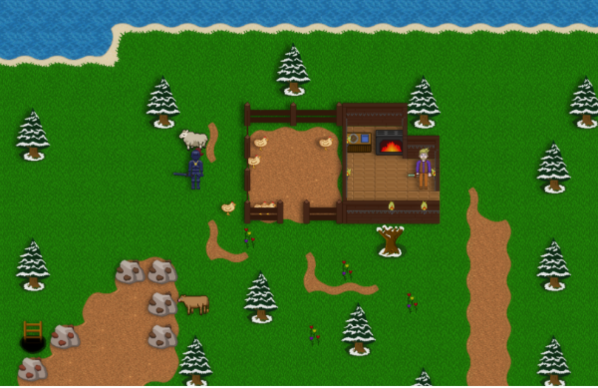 In Guilds of Gods, you join a fantasy medieval world as a lone adventurer looking to make a name for yourself on a new continent. You and your adventurer explore it together, training over 20 skills, everything from archery to fishing to construction.
As you progress, you get to explore dangerous dungeons, join guilds, acquire more adventurers and fight a tyrannical emperor who is at war with the guilds.
This journey you take does not have to be alone. Guilds of Gods is a multiplayer game, so you can invite your friends to play with you or make friends along the way.
There are over 12,000 Guilds of Gods accounts created by players over the last three years, with an average of 20 players online at any given moment. Players communicate via the global chat or friends list chat in-game. We also have an active Discord with over 250 players.
What makes Guild of Gods unique?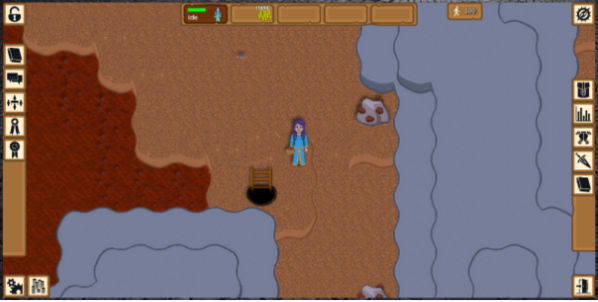 One thing Guilds of Gods has that no other mmorpg has done, is seamlessly mix idle and incremental mechanics into an rpg. Players are introduced to this in the tutorial itself. The players are told to create camps, a constructible structure which can be operated to automate tasks. An experienced, late game player can take advantage of this to such an extent that they can automate 24 hours of play. Combat training, along with some other skills such as thieving, can even idle indefinitely.
As you play, your party expands and you get more adventurers who can also use these camps. The gameplay turns into an adventurer management idle game, where you can hop in and out of the driver's seat as you please.
Want to leave your adventurers idling, but not the game running? Not a problem. The logout button gives you the option to Idle if you please. This will let your adventurers continue doing whatever they're doing. You will only be logged out once all of them are done.
What are your biggest challenges?
Guilds of Gods has a lot of features. It has enough content to keep a player training with new goals to reach for thousands of hours. This creates many levels of complexity in the system which can lead to bugs, design flaws, performance issues, fatal exploits, and more… Handling a project of this size has been a feat.
On top of the whole project development, we do our own server and website management, which leads to other problems with managing security and ensuring everyone can connect to all our services.
Also hard is keeping the diplomacy between the players neutral, while punishing rulebreakers at the same time. For the most part, our player base gets along great and are very helpful to new players. But with any game open to the public, there will be social conflict within the game, others, and the mechanics of the game itself. Keeping the peace without disrupting the wrong players has been a delicate balance.
Can you reveal some of your next steps?
The game is currently in public alpha. It runs on modern browsers and has the majority of our core content goals completed. We have always intended on the game being multiplatform, with one account to use across every device. Our current goals reflect that.
In the pipeline we have an Android client in public early access, and a mobile web client. The iOS client is in the works, however is not yet ready for public release.
0

comments on

"Into the history and running of Guilds of Gods"