Peter on Milky Way Idle
Join us today as we discuss the smash hit Milky Way Idle with Peter.
Who is Peter?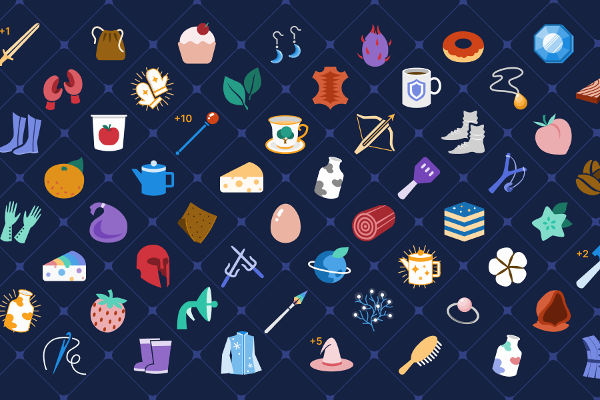 I am a software engineer based in Silicon Valley with experience working at tech startups and large companies. I've been an avid gamer since the early 2000s, when I started playing Runescape with my high school friends. Since then, I've enjoyed playing a variety of game genres, including RPGs, MOBAs, mobile games, and idle games. As a naturally competitive person with a strong background in math and programming, I sometimes go as far as creating spreadsheets or running simulations to optimize my gameplay. I'm definitely what you could call a "gaming nerd". While my relationship with gaming has mostly been as a player, I have always wanted to try making a game. Last year, I finally took the plunge and started building my first game, Milky Way Idle.
How would you describe Milky Way Idle?
Milky Way Idle is a multiplayer idle RPG with a unique theme of cows in space! The game has 17 interdependent skills that can be trained, largely inspired by Runescape. These skills are divided into four categories:
Gathering: Milking, Foraging, and Woodcutting

Production: Cheesesmithing, Crafting, Tailoring, Cooking, and Brewing

Combat: Stamina, Intelligence, Attack, Power, Defense, Ranged, and Magic

Enhancing: a skill that allows you to further improve equipment
As the name suggests, the game is designed to be idle and not require much player activity. You simply choose an action for your character, and it will automatically repeat until you choose a different one. You can even queue up multiple actions to be performed in sequence.
Since the game is multiplayer, it features a player-driven marketplace, in-game chat, and leaderboard. In the near future, we plan to add more content and multiplayer elements, such as quests, group combat, and guilds. Our community is thriving, with many volunteer moderators and contributors who have created web apps, extensions, and wiki contributions to help players have a better experience with the game.
How did you get started building Milky Way Idle?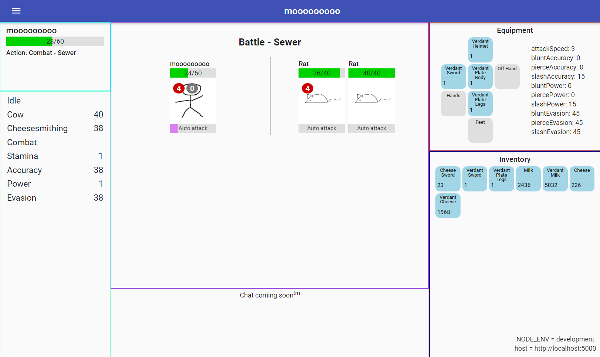 As a fan of idle games, I enjoy being able to make progress in a game without having to devote many hours every day to actively grinding. This is especially true for those of us who may be busy with school, work, or life in general. However, most idle games are single-player, and I wanted to experience the social and competitive aspects as well. So, I started working on this game as a hobby project, with my wife designing the graphics. The aim was to build something that I would personally enjoy playing.
While working on a prototype, I quickly realized that building the game was much more enjoyable than my day job as a software engineer, so I left my job to see where I could take the game as a full-time developer. After finishing the prototype, I invited a small group consisting of real-life and online friends to playtest and provide feedback as I continued improving the game. Eventually, the game got to a point where it had enough content and was polished enough for open Beta. We released the open Beta in July 2022 with a couple of Reddit posts to /r/incremental_games and /r/pbbg and saw thousands of registrations. With the help of feedback from players during prototyping and beta testing phases, we continued adding features and eventually released the full game in April 2023.
How big is the team?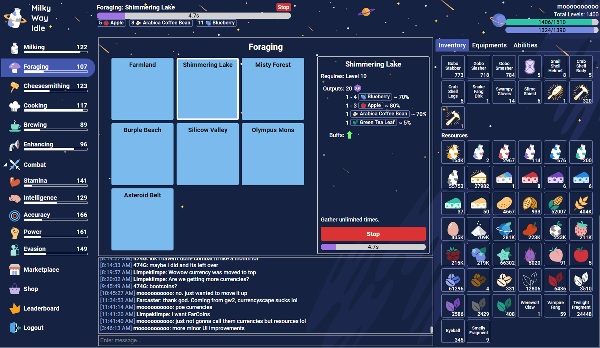 My wife and I work on the game together. She's a professional UX/UI designer who handles all of the graphics, including creating the artwork for items, monsters, and icons, as well as the overall interface design. I handle pretty much everything else. The bulk of my work is game development, but there are many other roles that I take on, many of which I'm doing for the first time. From my professional experience, I have a good amount of expertise in building frontend and backend. I also have a reasonable sense of game design, having played many games in the last 20 years. What is new to me is setting up the cloud infrastructure to support thousands of concurrent players, understanding enough economics to balance a virtual economy, doing user research and gathering feedback to turn into features, managing a large community of players, and learning marketing techniques to promote a newly launched game. Many of these skills I'm still learning as I go, and it's certainly a challenge to balance the time spent on each along with development work.
How many players currently play Milky Way Idle?
Currently, there are 1000-1400 daily players. This could fluctuate when there's new content or promotional efforts.
Any future plans to share?
As for game content, we have a lot on our to-do list. Some of the upcoming major features include:
Quests and/or daily tasks

Boss fights and group combat

Achievements

Guilds

More distant features may include pets, world bosses, PVP, and more social activities.
Currently, the game is only available in the web browser, and we have plans to also launch it on Steam, iOS, and Android later in the year.
Thanks, everyone.
If the interview with Peter has piqued your interest about the game, head on over to check out Milky Way Idle.
2

comments on

"Peter on Milky Way Idle"
mk
August 18, 2023 at 08:22 pm
hi
GamesAreSupposedToBeFun
June 24, 2023 at 06:10 pm
Absolutely toxic moderators. This guy gave a bunch of children free reign to harass the snot out of people just trying to play a stupid cow game. The only point of this game is to make his friends feel superior to new players so they send him money.