Top 10 best alternatives to OGame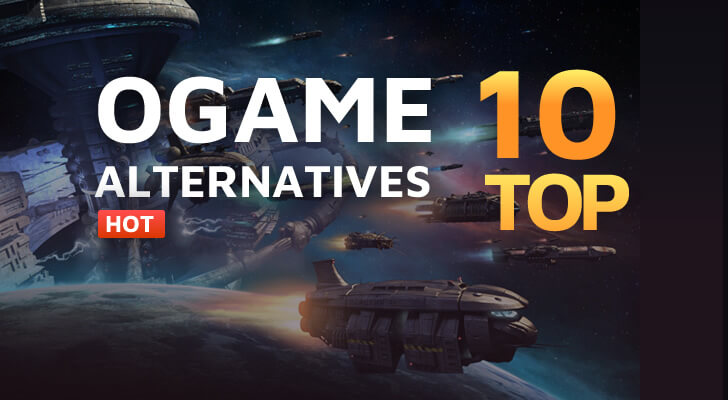 First 5 games will get an introduction, the full list can be seen at the end of the article. The first on the list is Barons of the Galaxy, this game was made to break free from OGame routine. It was funded by Kickstarter campaign and now successfully running and gaining more players each day.

Another popular alternative is Vendetta online, although it requires download and it's a 3D game, but it's free to play and supports android, linux, mac and windows.

Third one on the list is AD2460, this is probably the most unique game in this list, the game's unique battle system approach has gotten a lot of positive feedback. It wasn't free to play at first, but it is now, so that's a pretty good timing to check it out!

Forth game is called Astro Empires, which still has a little bit of OGame feeling in it so if you don't want to stray too far and want to enjoy a rather simplistic SciFi game, that's the one for you.

Last alternative to be mentioned is Astral Conquest, it has quite modern interface while keeping the nice nostalgic SciFi browser game feeling.


Full OGame alternatives list


Barons of the Galaxy (Kickstarter project)


Vendetta online (3D, download)


AD2460 (Now free to play)


Astro Empires (Simplistic approach)


Astral Conquest (Modern game)


StarsQuest


Star Pirates


Xterium


Battlestar


Star Trek: Alien Domain


View all SciFi games
2

comments on

"Top 10 best alternatives to OGame"
Jac0b
October 23, 2017 at 11:34 pm
AD2460 beats the rest of them easy, one will never play a better strategy game.
2JZ
October 11, 2017 at 05:55 pm
WHy is Gratuitous Space Battles not in here?? I know its not free but the combat action is so addictive and the movement with the ships is very neat unlike boring ogame :D