Space browser games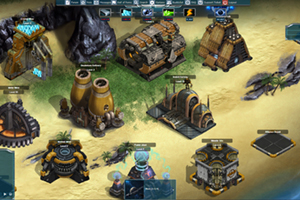 Responsive
Galactic warfare is a sci-fi game that's played on your internet browser, with no required downloads or special software. Starting out with one planet you will make your way to create an empire. Build a strong fleet, research new technologies, ally with other players to protect your colonies or dominate the galaxy.





(98 votes, average: 4.74 out of 5)
SpaceAlpha is a persistent open-world browser game where you build your space empire, colonize planets, mine resources, trade on market, climb the ladder, and much much more. The game is still in alpha version, but it's already playable and it's totally free. The game is a bit inspired by Ogame, but less text based. It has a pretty nice star system, planets are circling around their star for example. Many 3D animated elements in it.





(31 votes, average: 4.65 out of 5)
Star Federation is a browser-based military-economic strategy game. Eight unique races, thousands of worlds in different galaxies. Evolve planets, explore and mine asteroids. Find artifacts. Declare wars, bomb & annihilate planets, control battles in real-time, practice piracy, sabotage, and espionage. Tons of options & ways to build unique spacecrafts.





(29 votes, average: 4.86 out of 5)